Halloween is my FAVORITE holiday, so if you are tired of learning about Spain, take a break, and learn about Halloween!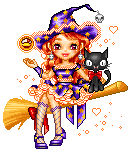 Click
here
to go to a fun site for Halloween ideas and shopping, but the best part is the Haunted Library on the bottom right. It has articles and stories on
pumpkin day!
Check it out. ...if you dare...