Mom showing Cole the fish.

Yesterday, Ernie took me for a ride on the Harley! It is really the only way to see a place. Now I know why they say that they do so much riding out here as opposed to California. The scenery is so relaxing and fun. You also see so many animals: vultures, groundhogs, hawks, etc.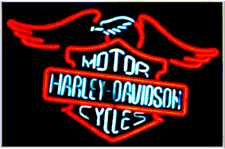 Today, Mom, Nessa, Cole, Grandma, and I went to the Holy Cross Winery, which is right next to an old abbey. It used to house monks, then it was a winery and Abbey, then it was an Abbey and highschool. The abbey was closed in 2005. Now it is more of a museum. Click HERE to read more about its history. It is a very beautiful building. You can tour the bottom floor and chapel.
Outside the Abbey

We also went to the winery where Nessa and I tasted wines (YES-COLORADO MADE WINES!), and we picked a yummy Syrah for Thanksgiving Dinner. The grounds of both the Abbey and winery were so pretty. It was all fall colors and well-maintained, and there were some horses between them. It was not the season to tour the actual vinyards, but we could see where the Chardonnay grapes were grown.
It is so much fun to get wines from the actual winery. You learn so much about them, and they seem more special. I also loved visiting the volcano winery in Hawaii.
Picking our wines.
Click HERE for more pictures. I took a few pictures of the Abbey windows, because it is supposed to be haunted. See if you see anything spooky.
We were also going to go to the prison museum which is still a prison, but parts of it are for touring, because it was the prison when Colorado was still a colony! But it was closed. There are a lot of prisons here.