This is my horoscope from Yahoo! for today.
I did not edit this.
I think the astrologist is a Gemini who anticipated a fight with her husband today.
Anyway,
I wish this advice applied to all my days!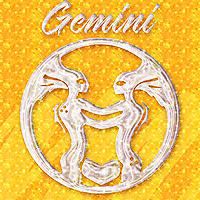 Do not let your actions be dictated by the expectations of others today. Do whatever you feel is the right thing to do, no matter what anyone else says. Sure, you may be accused of being selfish, but only by narrow-minded people who are acting out of jealousy. And besides, your reputation is strong enough to withstand any complaints from people whose envy is turning them into small-minded poseurs. They're just jealous that you have the courage to do something truly original.