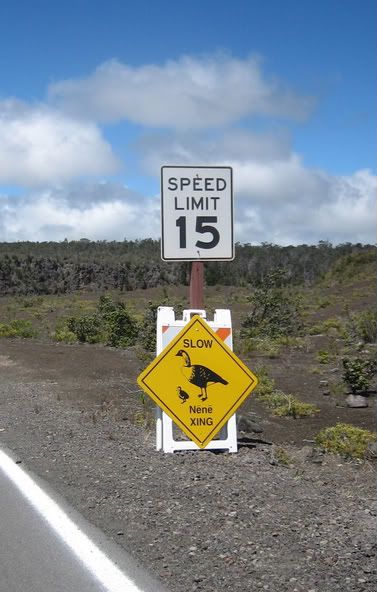 While Jess and I were visiting the main island of Hawaii, we saw these signs all over. Watch out for the Nene Bird!! Apparently, they are killed by cars very often.
And just in case you are thinking you are too busy to watch out for the Nene, they even put a picture of lil Nene gosling just to pull at the right heartstring to make you wanna keep you eyes peeled.
I wanted to see one so bad! I was sure we would, as there were signs everywhere, but no. No Nene.
I just had to see this thing. I mean all the beautiful, rare, tropical birds of Hawaii, and they choose A GOOSE as their state bird!! That must be one majestic goose!
~
Jess in case you don't know has moved her lil self and Maggie back to the East Coast. They will be settling down in Virginia for the next leg of their adventures. One kid born in Hawaii and one in Viginia. Hmmmm. I smell a rivalry coming on.