I have an itinerary!



I fly out Wednesday at 6:30 morning. I arrive in Madrid at 9:15 on Thursday morning. John will meet there to help me get Enigma through customs.
He said getting the cat through was pretty difficult and he speaks Spanish!!

Then we fly to Jerez together, which is what is closest to us in Rota.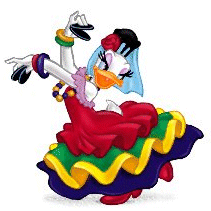 I do not know how I am going to get all my stuff to Spain. I have (seriously cute) luggage, but with the weight limit, I do not know how much I can take. I am sure I cannot take it all. I might have to have Mom send some stuff after I leave.
You know I have not been here all this time and not bought anything!

The furniture is all there but in storage. We want to paint before we put it all in. I will not live with white walls again- not this time!!
So I will have the house and the class they suggest you take that gives you the ins and out of living on the base there to keep me busy while we save up a lil for the language school. I will probably only go for 2 weeks. Kinda pricey.
Then it is job and school and plan our adventures!


Yay!