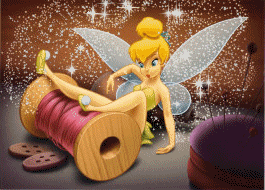 Tinkerbell has her own movie coming out on DVD "this Fall"!!!!
Check out the
PREVIEW
.
I have heard of this movie, but I thought it was going to be the story of the Disney Fairies
BOOKS
, of which there are many. However, it looks to be the story of just Tinkerbell!
I Do Believe in Fairies, I Do, I Do!